Playground/Rink at Lodge Road
The playground has swings, monkey bars, a sandbox, and bench that can be enjoyed by children and adults. A sandy beach is just beyond the playground.
The rink can be used in summer for ball hockey and similar activities and is used for ice hockey and skating when the weather is appropriate during winter.

Softball field
The town softball field is located on a hill behind Robin's and Convenience Plus. The public can use it to play softball or participate in other activities.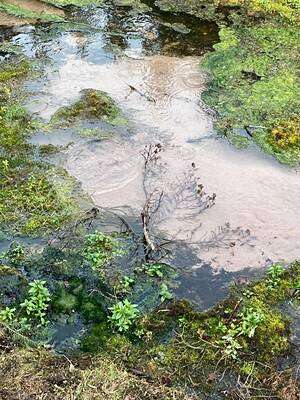 Bubbling Sands
Past the cemetery parking lot is a unique attraction. Look for the "Bubbling sands" sign and take the narrower trail in to a small wooded area with a deck.
The bubbling sands is a shallow pond where bubbles can be seen rising from the sand.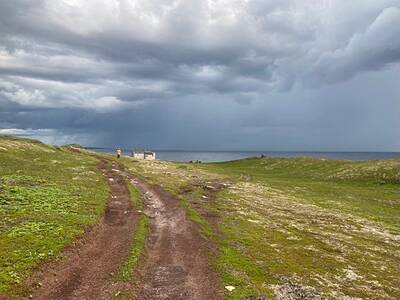 Labrador Pioneer Footpath
The Labrador Pioneer Footpath is an older method of traveling between communities along the southern Labrador coast. It is a beautiful walking trail that continues along the coast leading to the next town in Forteau. It's a long walk to Forteau however - about 5 or 6 hours one way (!!) - so you'll need to pack some water and perhaps a lunch. Whales (and sometimes icebergs) can be seen in the Strait of Belle Isle during summer. The footpath continues to neighboring communities along the coast.
Read more about the Labrador Pioneer Footpath at the Southern Labrador Development Association's
website
.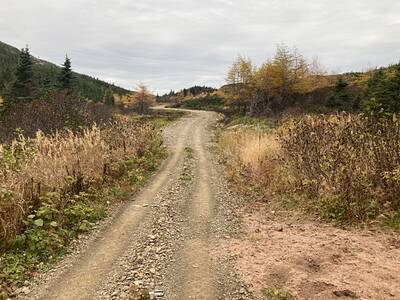 New Trail
There is a new yet to be named trail connecting Dam Road to the Community Centre Lane. It was recently developed in 2021-22 and will hopefully see more improvements in the near future.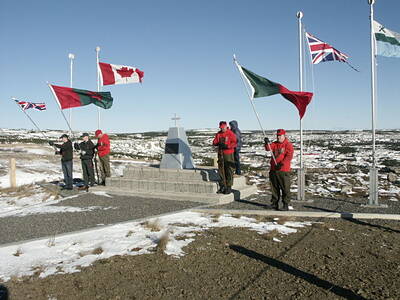 War Memorial
Th War Memorial is located at the top of L'Anse au Clair hill leading in to the community from Quebec. Remembrance Day events are held here. The location also provides a clear view of the entire town and beach.