Nestled in a sheltered cove in the Strait of Belle Isle, L'Anse au Clair faces the North Atlantic Ocean. The sea has always been the economic lifeblood here, harvested by fishermen & sealers for thousands of years.
The history, society and economy of L'Anse au Clair is interwoven with neighbouring towns, especially Forteau to the east and Blanc Sablon, Quebec to the west. People have always moved freely across the Labrador-Quebec border, which is just 3 km from L'Anse au Clair. In fact, before 1929 the border did not exist.

The earliest inhabitants
Indigenous peoples identified by archaeologists as Maritime Archaic and Palaeo-Eskimo were the first human inhabitants at L'Anse au Clair, settling the cove as early as 7,500 years ago.
These early people likely led a migratory lifestyle, moving from place to place at different times of year to harvest the natural resources — seals in the spring on the near-shore sea ice, Atlantic salmon in summer as they moved into the rivers to spawn, and caribou in the fall during their migration. They made a variety of tools and objects for everyday use from stone, bone and antler.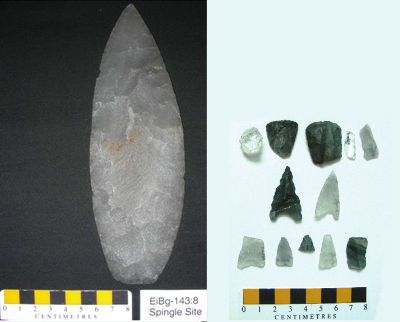 Mystery of the "Spingle cache"
The picture we have of ancient peoples is murky and mysteries abound. An example is the "Spingle cache", a collection of nine Indigenous stone artifacts discoved by a L'Anse au Clair resident in 1990.
These artifacts are huge in comparision with better-known Indigenous tools. They were crafted by a master flintkapper (as the workmanship is truly exquisite) using a type of stone originating in far northern Labrador — more than 1,000 km from L'Anse au Clair.
Still today, there is no clear explanation for these unique Indigenous artifacts.
A new age, and permanent settlement
In the 15th and 16th centuries European explorers and adventurers re-discovered the rich marine resources of the Labrador coast — the codfish, seals and migratory whales. Basque fishermen and whalers were amongst the first to arrive in numbers.
The Basques established whaling stations at several places along the coast of Labrador. Their busiest and most extensive station was at Red Bay — today, a leisurely one-hour drive from L'Anse au Clair. After decades of archaeological and archival research, Red Bay is now a UNESCO World Heritage Site.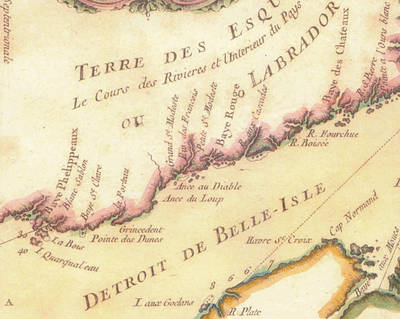 In the late 18th century English and Jersey commercial fishing enterprises were established along the southern Labrador coast. At first, these were seasonal endeavours — occupied during the summer & fall fishing season, and abandoned each winter.
By the early 19th century this pattern began to change. Fishermen and families began to stay year-round on the coast and the communities we know today were born.
Fishermen and merchants from Jersey (one of the Channel Islands near France) shaped the early history of the town of L'Anse au Clair. James Dumaresq and family were the first-recorded permanent settlers, arriving around 1810. This unique story is told along L'Anse au Clair's Jersey Trail.
L'Anse au Clair today
Today, L'Anse au Clair is a blend of the old and the new. Fishing continues, though it's dramatically different than in the past. There are new skills to learn, yet the old ones are valued and preserved. And a strong sense of community — of belonging here — continues.
Discover more about L'Anse au Clair and Labrador at our tourism facilities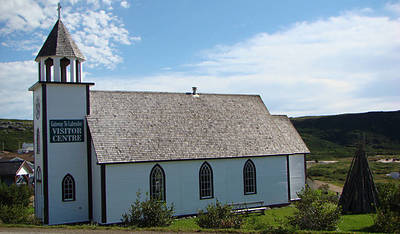 L'Anse au Clair is an entry point to Labrador. The Gateway visitor centre was the town's first church, now restored and repurposed. Find out more and have a look inside...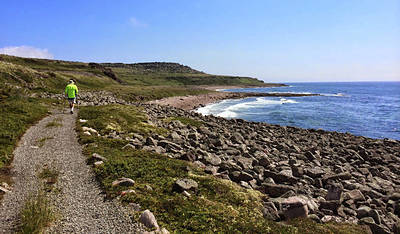 Stroll along a modern trail and see it merge to a 200-year-old stone pathway at L'Anse au Cotard, where our first permanent settlers — from Jersey — lived and worked.